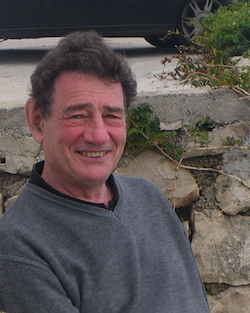 Olivier Masson
After a classical training in Mathematics at Paris VII university, he turned to weaving.
As a textile artist, he works on color and geometric designs inspired by shaft weaving.
He published with François Roussel in 1987 the book : "Shaft weaving and graph design" which explores the graphic possibilities of shafts weaving and exposes the method of initials.
He created in 1985 the textile software "Pointcarré", then the company "Pointcarré SARL" with François Roussel in 1987, which he runs until 2010.
In 2018, he resumed his artistic activity.