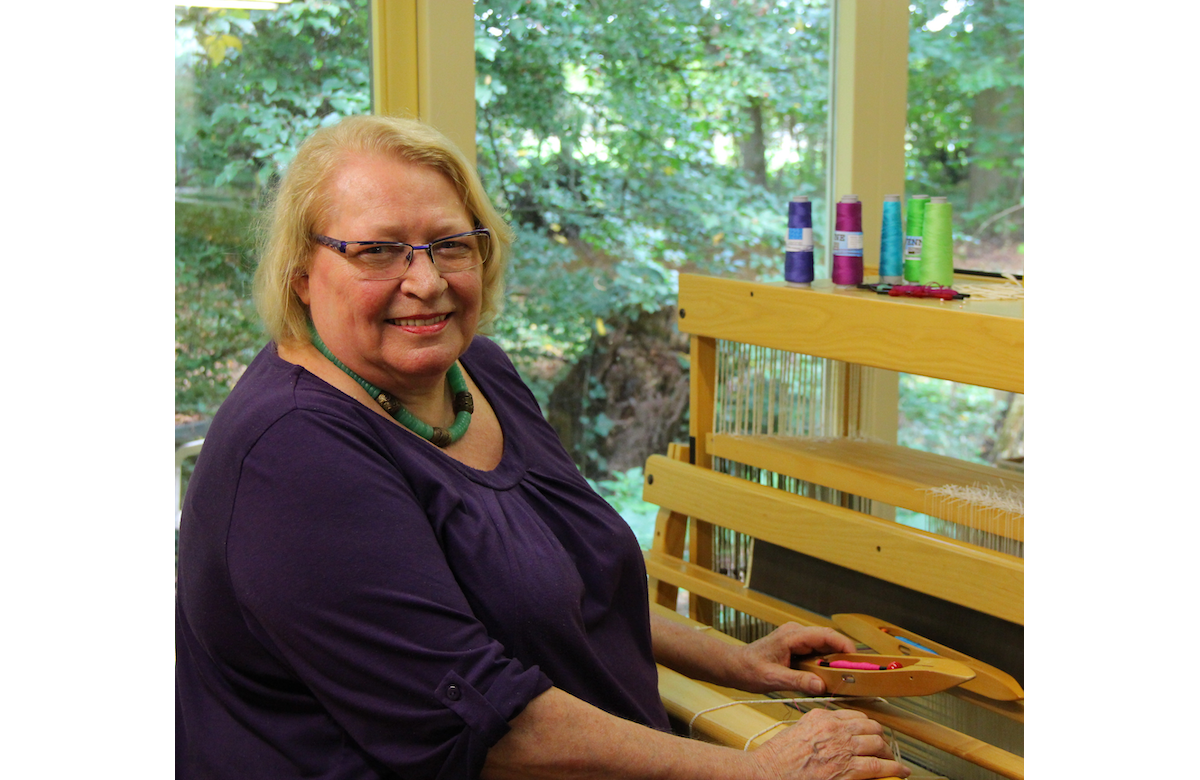  
Marian Stubenitsky
I am a shaft weaver and author of 3 weaving books. My special interests are structures in weaving, the use of colours, designing, optical effects, textures and the use of different materials. As a weaver I like to investigate all different possibilities on one and the same threading or threading method. My books on 'parallel threadings', 'threading with just one tie shaft', 'deflected double weave' bear witness to this. 'Weaving with Echo and Iris' was my first book and right now I am working on a new subject, which will hopefully come to a new book next year. I love to teach and have been doing that for over 45 years. My books find their way to many weavers all over the world.
I love to help out and I am very active in the social media, and with online courses. On Facebook I am in a lot of weaving groups, most international.

https://weefschool.nl/

'Pushing the limits' artworks title : IMG_8706crkl.JPG
Multi colour double weave, 4 colours warp, 2 colours weft, yarns Ne 20/2 mercerized cotton. An echo technique with 4 parallel lines in threading. Double weave.
Louet Megado Dobby Loom, 32 shafts, with electronic interface.