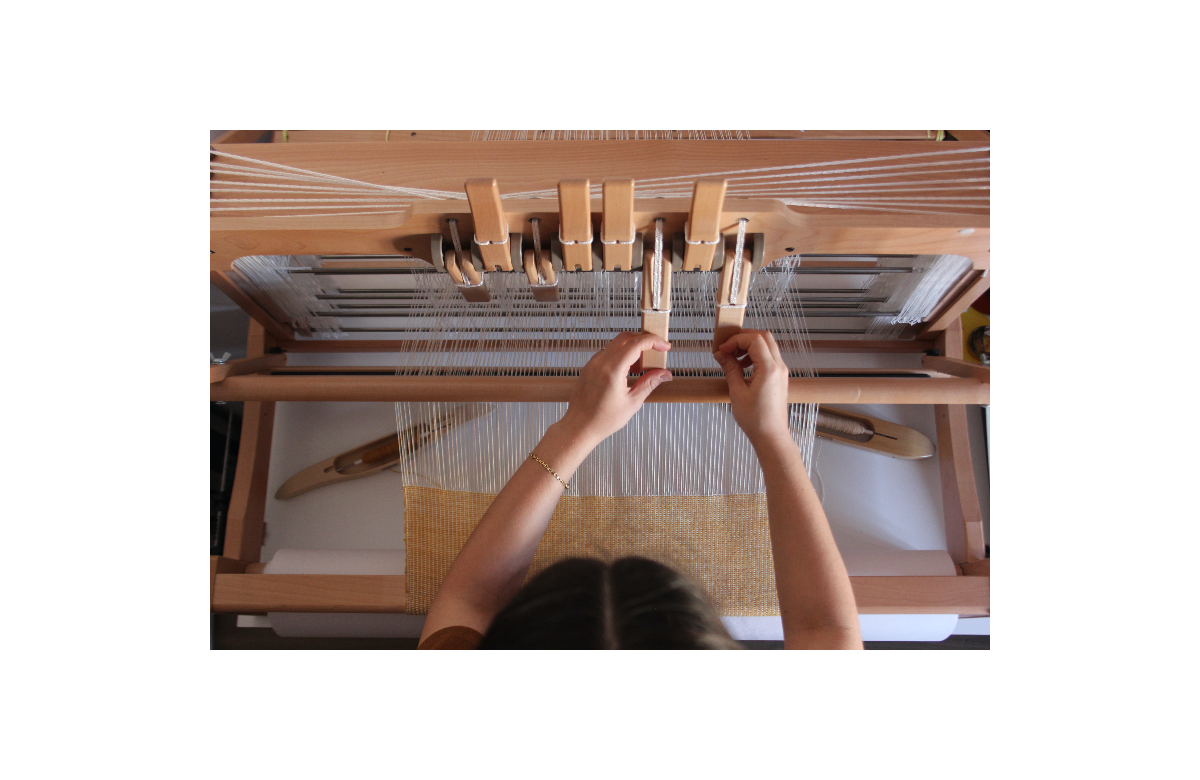  
Lau Neumann
Currently, I am starting a project with the loom in which I weave objects manually to decorate the home, whether they are functional or pieces of art. I work from a sustainable perspective in which I collaborate with local producers and using natural dyes using local materials to take care of the environment. The project is inspired by nature, our origins and roots with the land and our traditions.

https://www.instagram.com/lau__neumann/

'Pushing the limits' artworks title : Queralt
Fabric made with Xisqueta wool from the Catalan Pyrenees and cotton. The color has been dyed with rubia tinctorum using the technique of natural dyes. All materials come from local providers.
Made with 8 shaft manual table loom.