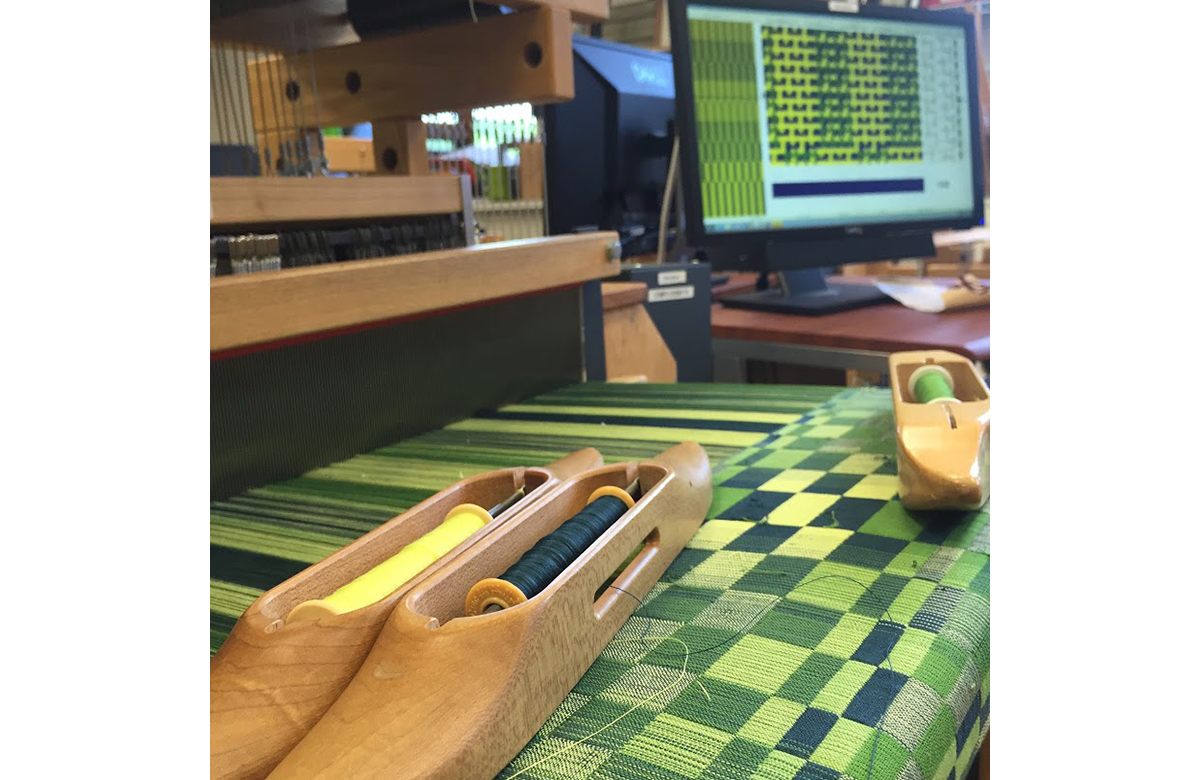  
Janie Woodbridge
Janie Woodbridge is an Assistant Professor of Textile Design at the College of Textiles at North Carolina State University in the United States. She earned her BFA in Fiber Art from The School of the Art Institute of Chicago and her MFA in Textile Design from The Rhode Island School of Design. After years of working as a woven designer in the textile industry, she decided to focus her energy on textile education, studio practice and research.

http://janiewoodbridge.com/

'Pushing the limits' artworks title : Triple Weave Ombre Block
Triple weave block design with three interacting layers of warp and weft. Each warp and weft layer is set in a rotating ombre color sequence. Created with a 40/2 100 % Cotton warp and weft.
Created on an AVL Compu-Dobby Loom. This design uses 12 harnesses set up in a triple block weave structure and was created using the WeavePoint 7 Software.