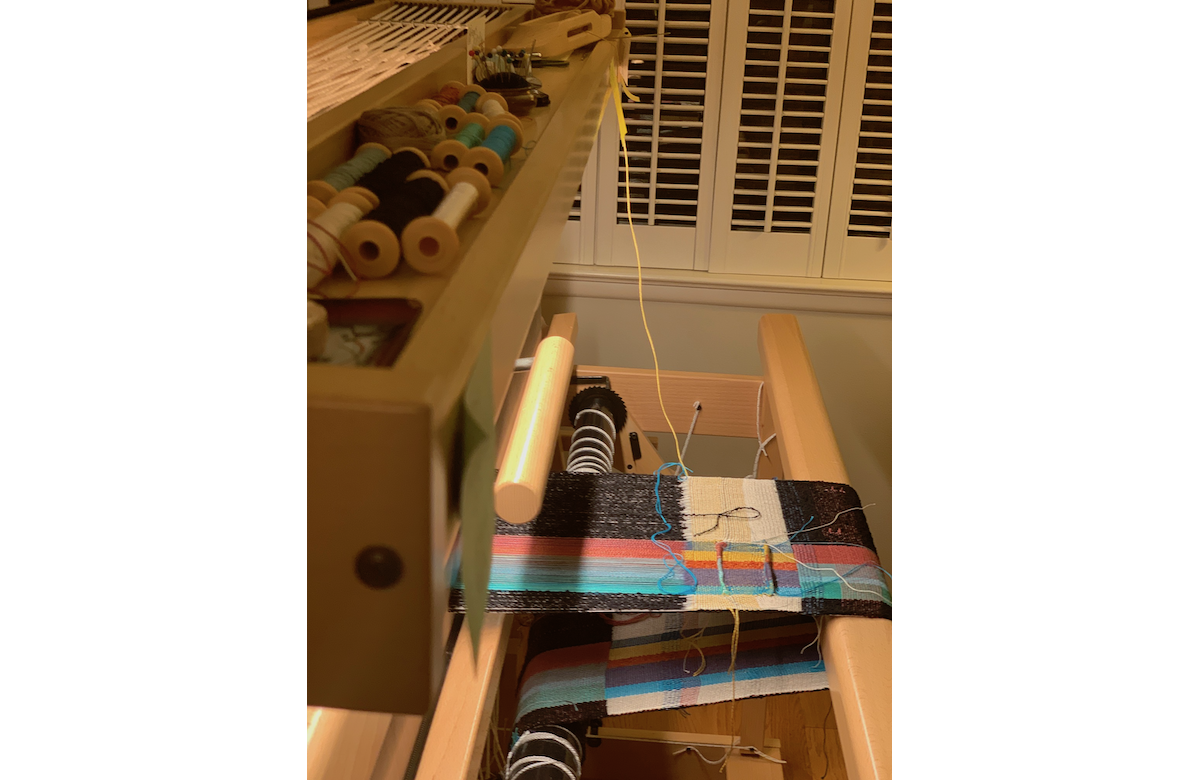  
Jan Silver
Triple weave, the simultaneous weaving of three layers, constantly intrigues me as a structure and as a wide open invitation to experiment with different colors, materials, textures, scaffoldings...the ultimate question being: how to make emotive cloth?

Instagram: https://www.instagram.com/seattleweaver/

'Pushing the limits' artworks title : Grid#3
Structure: triple weave (three warps woven in plain weave simultaneously). Materials: Cotton, wool, silk, stainless steel, cumare, ramie.
Twelve shaft countermarch loom (Louet Spring loom).