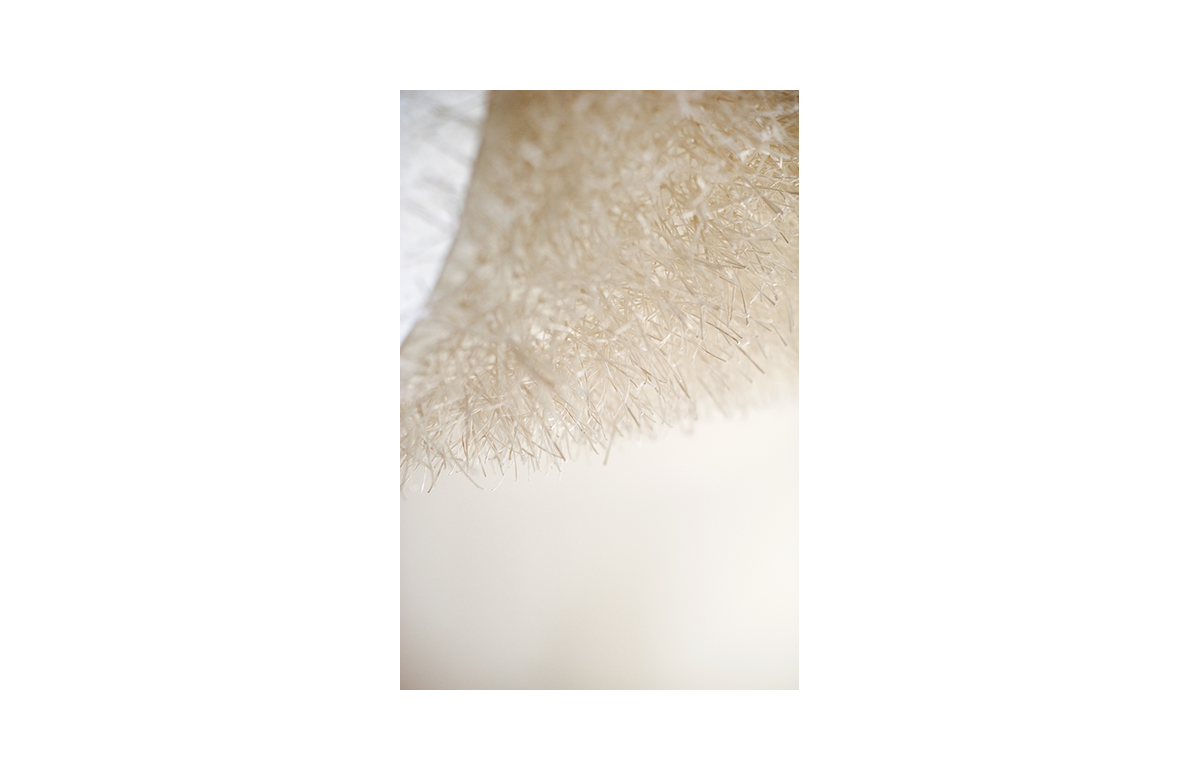  
Christina Hesford
Christina Hesford is an artist-maker who uses textile processes, such as weaving and knotting, to make art objects and wall-based artworks.

In the West, beauty has often been associated with perfection. Her current work challenges notions of beauty by using imperfection to create beautiful works, often using knots to symbolise this. She has been inspired by the repair aesthetic of 'kintsukuroi' - the Japanese art of repairing broken ceramics with gold or silver lacquer and the understanding that the object is more beautiful for having been broken. She uses weaving as a framework to combine these various concepts.

Christina Hesford makes work for galleries, public, and private spaces. She also makes site-specific installation works, undertakes commissions, writes for publication and teaches drawing and weaving workshops.

http://www.christinahesford.com/

'Pushing the limits' artworks title : Thorns in my side
2016. Silk and paper yarns.
Leclerc Weavebird, 24 shafts.