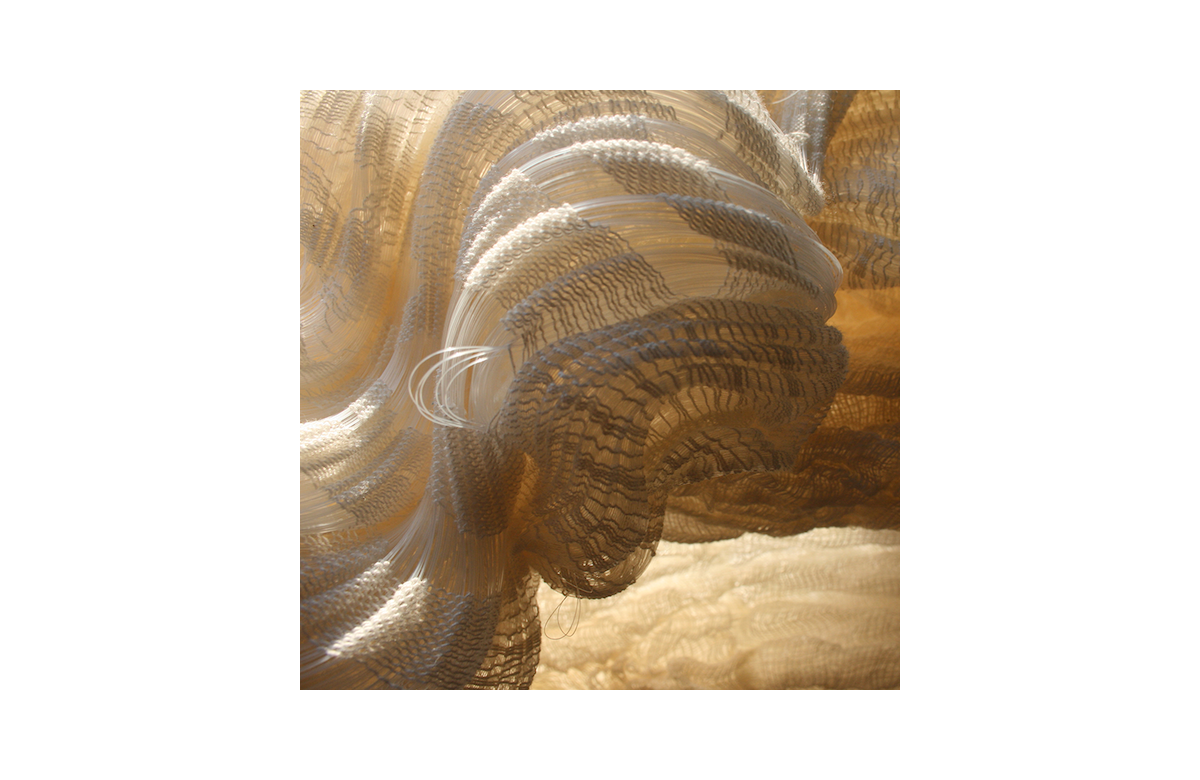  
Stacey Harvey-Brown
Meditative weaving is important to my practice. My inspiration is from nature – geology, trees, seeds, fungi, sealife – and time and space for ideas to take root, develop and be woven mindfully is vital. I have always woven art, exhibiting internationally since 2006, and specialise in pictorial pieces using looms from 4 to 24 shafts, as well as highly textural and three-dimensional woven forms using multiple weave structures, integrating different techniques, usual and unusual materials and differential shrinkage. Collaborations with other artists are also important. A current book project called Woven Optical Illusions with Katharina Krönig is a lot of fun to explore. Also I am working closely with two artists on a project integrating weaving, wildwood and lighting. I have written three weaving books (Honeycomb Hybrids, Beneath the Surface, and Woven Shibori for Texture). 

http://www.theloomroomfrance.com/
https://www.theloomroom.co.uk/

Artworks title : Shoal
24S AVL compu-dobby loom. Network drafted ground weave. Supplementary white warp for inlay of 'fish'. Weft-shading. 60/2 Nm Silk warps (teal, green, white) and weft. Inlay lurex, wool, silk, cotton.